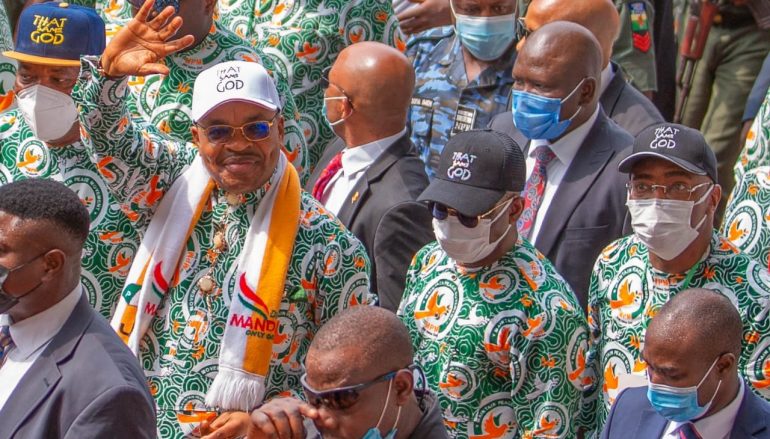 A COMMITTMENT TO SUSTAIN THE PEACE WE CURRENTLY ENJOY IN AKWA IBOM STATE!!
Yesterday, Akwa Ibom people from all walks of life, segments of the population and shades of opinion took a common stance to protect and sustain the peace that we currently enjoy in Akwa Ibom State.
The event was the Grand Unveiling and Inauguration of National Executive Committee of the Maintain Peace Movement.
At that event, the Executive Governor of Akwa Ibom state, leader of the PDP, and Grand Patron of the Maintain Peace Movement, His Excellency Governor Udom Emmanuel had prophesied that the process of transiting power in Akwa Ibom State in 2023 will be a peaceful one.
Of course, the Governor re-echoed the prevailing expectation of Akwa Ibom people to have a Governor who comes in to build on the impressive and highly celebrated legacies of the present administration.
The State Chairman of the Peoples Democratic Party, Rt. Hon. Elder
Aniekan Akpan
was among the eminent personalities of Akwa Ibom descent who graced that event.
I hereby serve you with more pictures of the event as captured by the phenomenal duo of
Ikenna Kalu
and
Chrysantus Okon
of the PDP Publicity Secretariat.