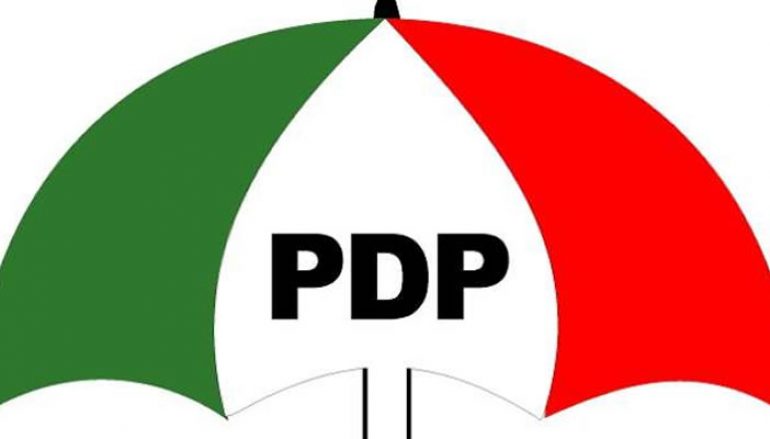 Eket Sen. District Woman Leader Wants PDP Repositioned In Oro Nation
The Peoples Democratic Party  (PDP) has said that it is putting in place strategic arrangement aimed at repositioning the party in Oron Federal Constituency, made up of Oron, Mbo, Okobo, Udung Uko and Urue Offong / Oruko Local Government Areas.
One of the strategies is to bring former members of the party who are aggrieved back to PDP and those who have no political affiliation or platform.
Also on the agenda of the party in Oron nation is the revival of the door-to-door enlightenment campaign on the achievements of the PDP-led state government.
At the meeting with the Chairman of Oron Government Council Transition Committee, Hon. Anthony Bassey in his office recently, the Eket Senatorial Woman Leader, Deaconess Mary Bassey, said it was time the party in the federal constituency begins to consolidate on its achievements and project into the future.
Deaconess Bassey, who was accompanied to the meeting by women leaders from the five local government areas in Oro nation, said the women preach the gospel of Gov. Udom Emmanuel at all times, adding that the governor and his wife, Martha, have given the women the platform to express themselves.
She acknowledge that the contributions of a former member of the House of Representatives, Rt. Hon. Esio Oquong Udoh; Mrs Mary Okpoyo , wife of Ambassador Etim Okpoyo, first elected deputy governor of Akwa Ibom and other politicians in Oro nation to the development of the party.
Their contributions, according to the Eket Senatorial District Woman Leader, have ensured that the federal constituency is well represented and politically engaged.
In his remarks, the Oron council boss said the strategies drawn up by the women leaders as part of efforts to consolidate on the achievements of PDP and Gov. Emmanuel in Oro nation were well articulated, adding that the revival of the door-to-door enlightenment campaign to tell the people why they should protect the "Udom Is Right" mandate was a well-thought out idea.
He promised to provide a meeting venue for the women leaders in Oron Local Government as part of his encouragement to them.